Transitional Recovery Housing
Longwood Safe Haven Sober Living
What We Offer
Safe Haven's Longwood house is a 6 bedroom, 5 bath, renovated house with a pool, gym and many other features.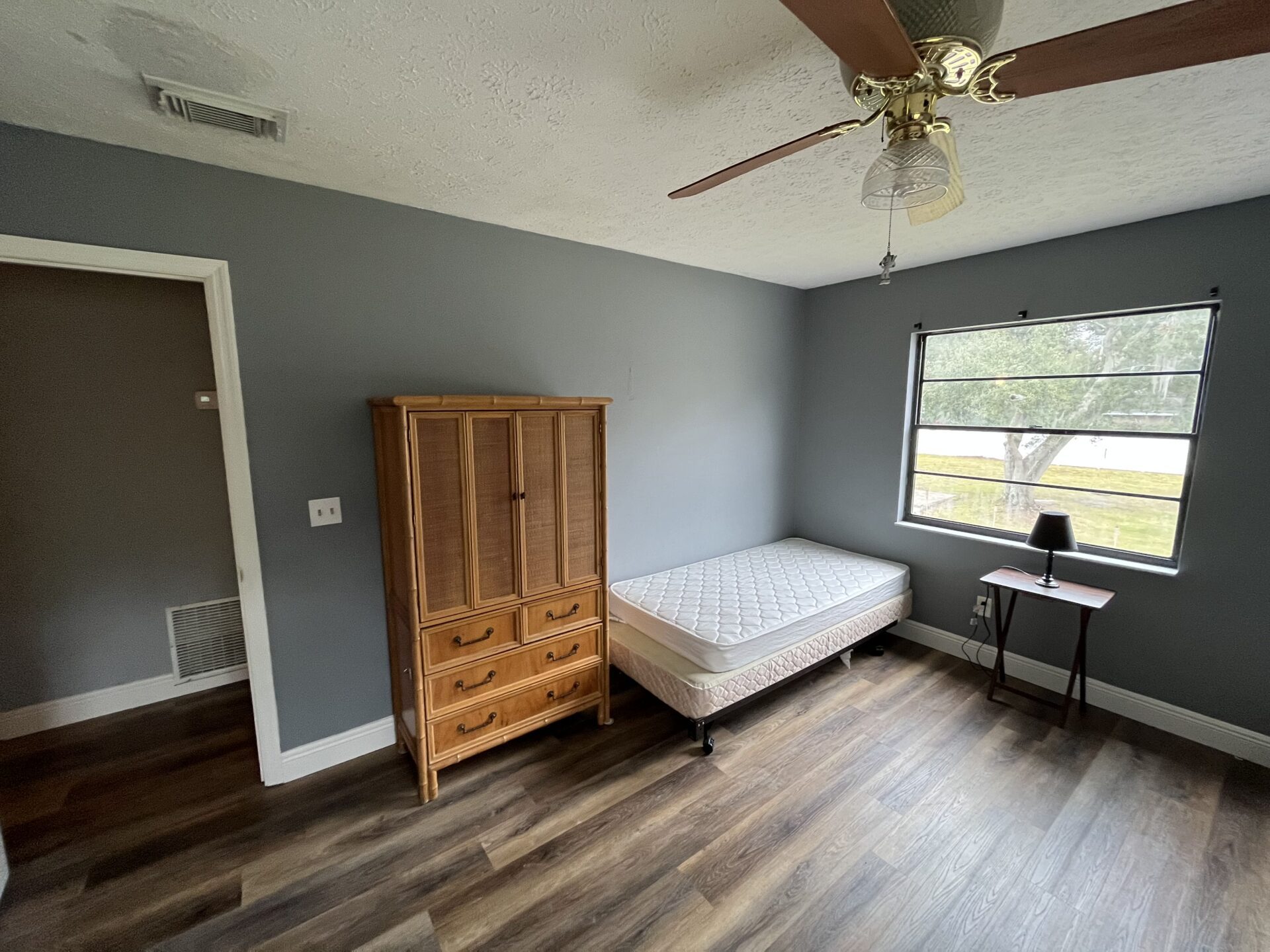 Rooms
Single and/or double rooms are available to clients. Rooms are complete with twin beds, dresser, and nightstands. Single rooms become available by seniority as residence transition out of the home.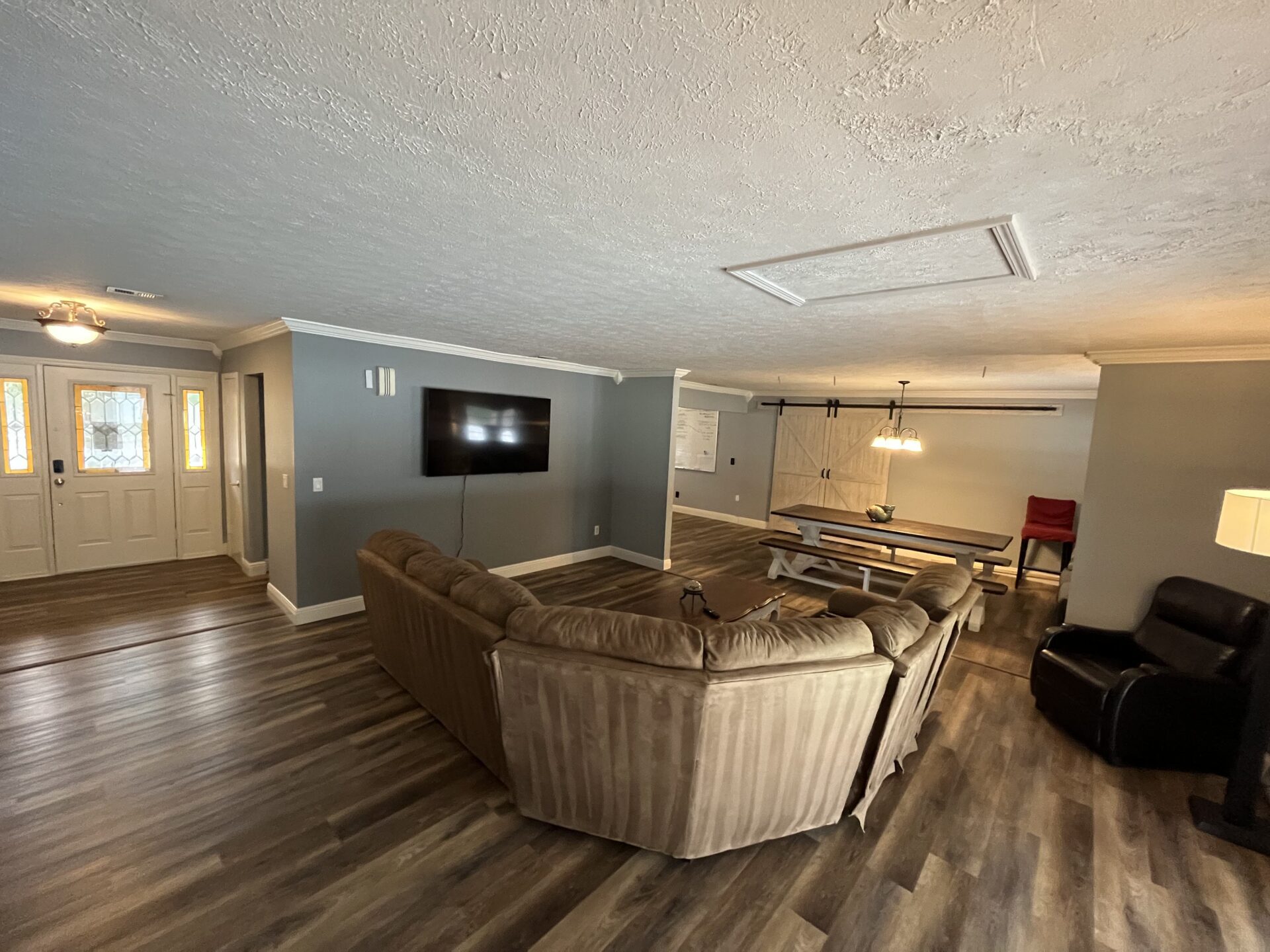 Living Area
features large sectional couch, Big screen TV and additional seating, dining area and view of pool.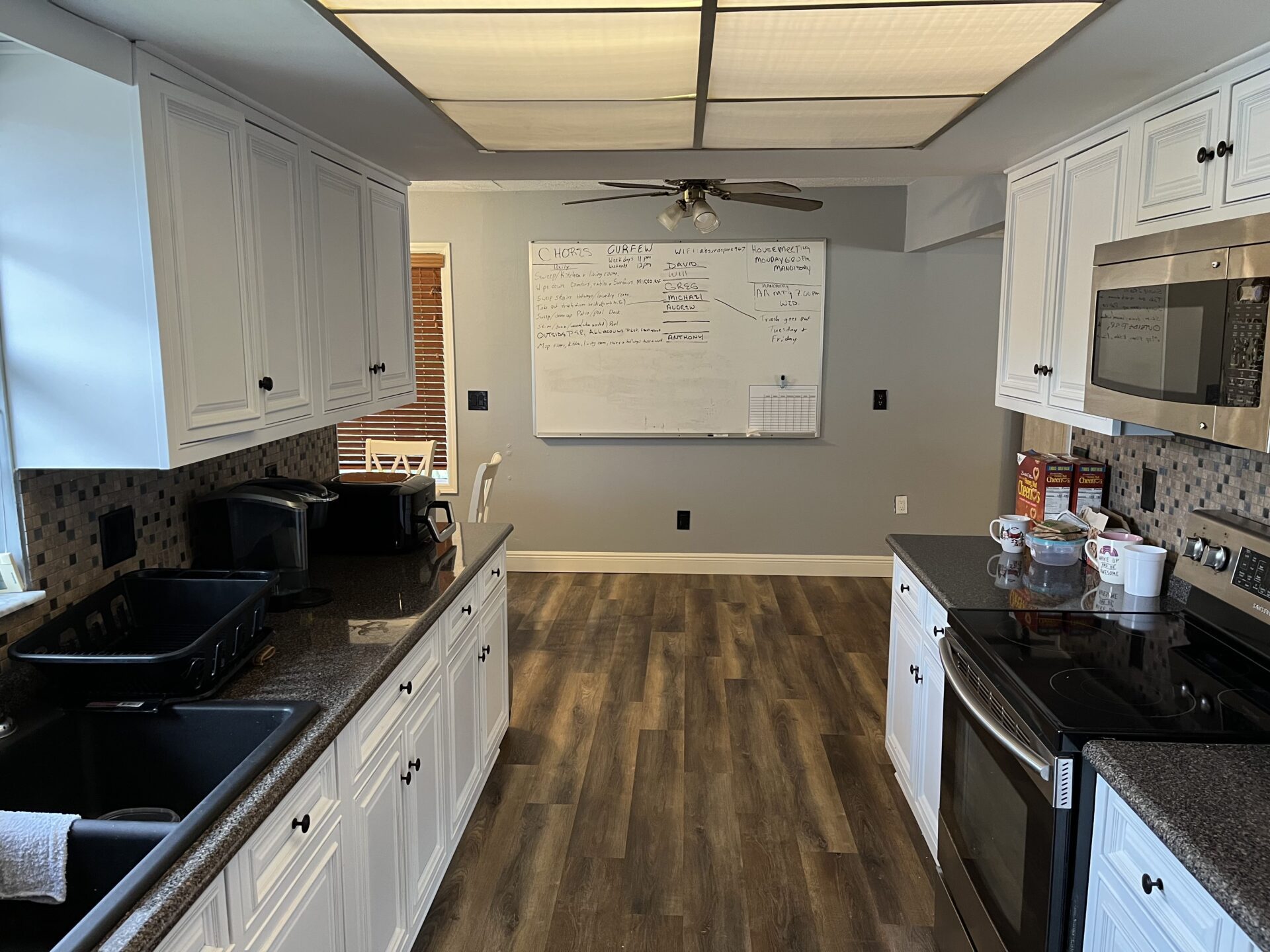 Kitchen
Full kitchen with renovated counters, microwave, large refrigerator, oven, and plenty of storage.
Common Area
Complete with new paver decking pool, hot tub, fire pit, tree swing, and playground for family visits.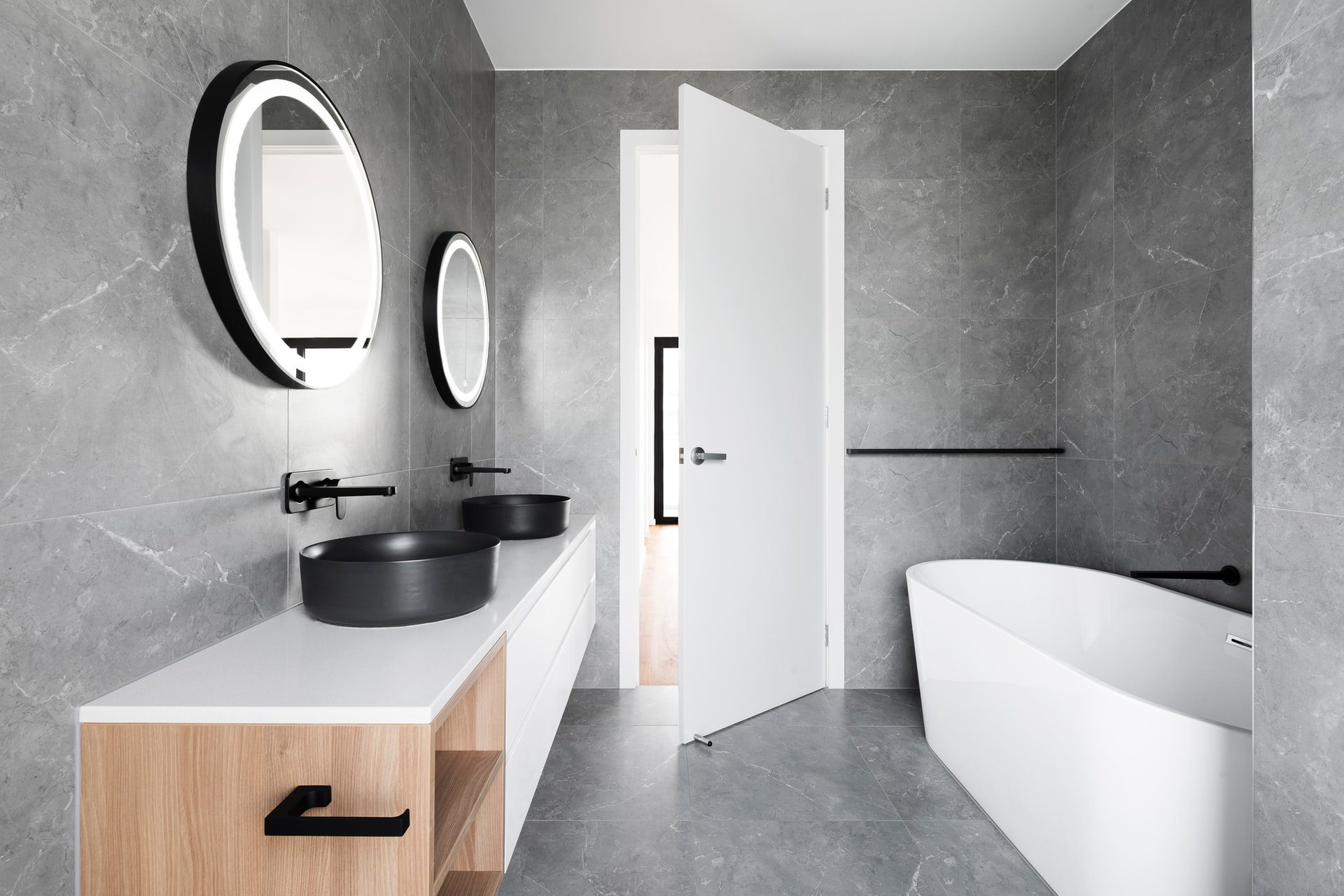 Bathrooms
Home features 3 bathrooms with plenty of sink space, and shower curtains.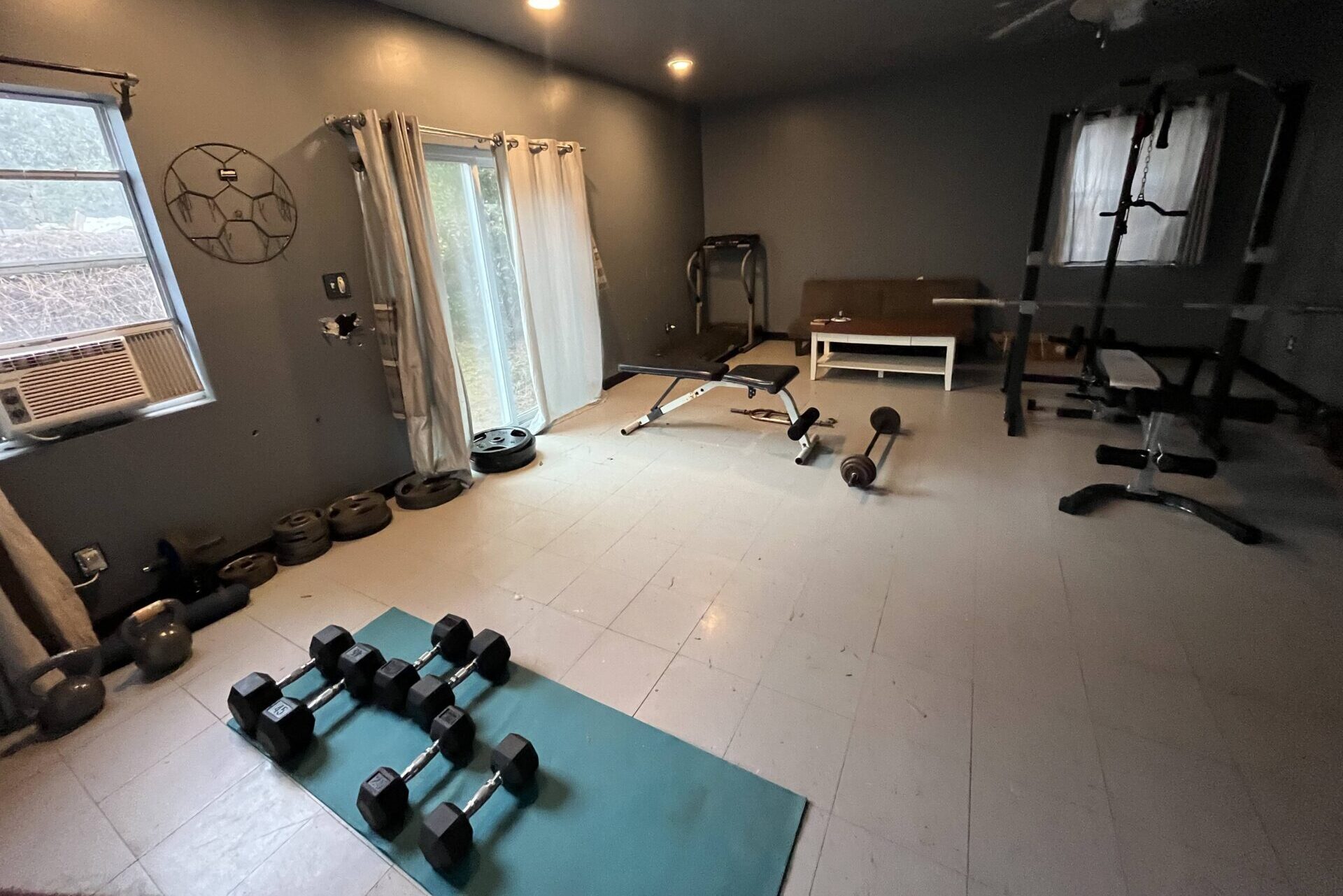 Gym
Located in a detached structure in back features bench, pull up bar, weights, and fitness machine.
I have been the house manager here from the inception, I remember when I was asked to do this, my first question was, why would I want to do this, I had been sober for awhile and life was good. I almost turned it down. Until Shelby (the owner)said that God was leading him to do this. I knew I was being lead as well. I was in. My experience here has been an amazing gift. I have seen incredible growth in all the guys here as well as myself. The peace,serenity, and brotherhood, it's a " family ". We have all seen struggles here. But through God,faith and willingness, we all seem to land on our feet. Thank you for the miracle.
I had struggled with Alcohol for MANY years. I even had 3+ years sober before but was missing contentment and peace. An old friend ( Shelby ) had a post about the house and my Mom told me. With the Christian values and growth I've seen in Shelby I let God lead me there. I was broken and found Friendship, Support and Love through the brotherhood that is instilled in the house. Tony ( House Manager ) Has become a true friend and is always there when you need him. Thank you Shelby for giving an environment that I have truly found Inner peace, A strong relationship with God, Repaired friendships with friends and family. God has removed my obsession for Alcohol. Amen and Thank you
Coming out of rehab was a scary experience. Not knowing where I was going, who I would meet or what I would do. I heard of Safe Haven and setup an interview. After meeting with the house manager and speaking to the owner I immediately felt better about the decisions I was making. I felt welcomed and like I belonged. The gym and the pool keep me active and my mind busy when I'm not working. The house is clean always and I get along great with everyone here. If you're serious about recovery this is the place for you. Been here a little over 7 months and I'm very happy with my choice.
Monday-Friday: 8 AM – 5 PM
Saturday-Sunday: CLOSED
"*" indicates required fields